Half the tunnel to Oslo excavated
09-04-2017
Ghella is proud to announce that the two first TBM's of the Follo Line, Queen Eufemia and Queen Ellisiv, have excavated 4,5 km of the tunnel to Oslo ahead of schedule.
The excavation is half of its way.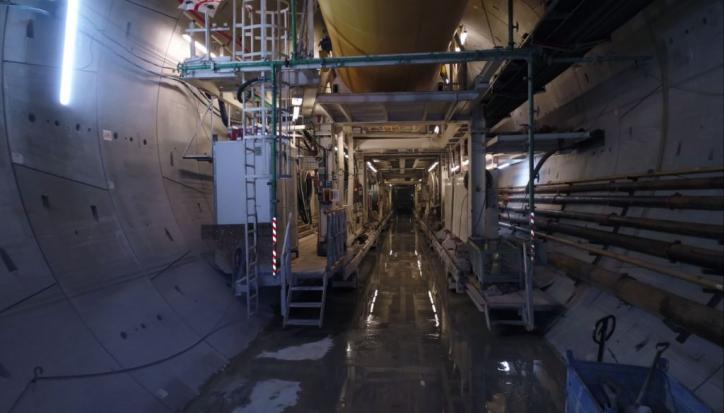 In September 2016 the first TBM, Eufemia, started boring towards Oslo. TBM Ellisiv joined the excavation towards Oslo in October, before Anna fra Kloppa and Magda Flåtestad started towards Ski late 2016. Each machine will bore approximately 9 km of tunnel over a two year period.
The TBMs are progressing very well. If they keep the speed and continue like today, we will have the first break through well ahead of schedule next year.
Recently we also casted 50 percent of the segments at the precast factories. 10 005 concrete rings – which counts 80 040 segments – have been casted by the three production lines at the big factories at Åsland. One ring needs seven concrete segments to create a lining which follow the TBM and make a watertight tunnel plus one more (called invert) to create a regular surface in the tunnel and for the slab track placement. The total number of rings will be 20 010. So far AGJV is on schedule and the quality of the segments is good. The main part of the elements are stored at Åsland, but some of them have been transported to an external storage area.
AGJV is progressing in this area as expected in terms of schedule, quality and safety, from the factories assembly through the startup and surviving the winter, to allow the TBMs excavating every day.
– AGJV has reached an important milestone for the project ahead of schedule. We are satisfied with our work and progress so far. Our success factors are experienced international teams and a good planning for the implementation and progress, says the Project Director Fernando Vara in AGJV.
Each of the four TBMs are 150 m long, weighs about 2400 tonnes, and will bore roughly 9 kilometers tunnel each.
The Follo Line project is the largest infrastructure project in Norway. AGJV is constructing the main part of the tunnel at the project on behalf of The Norwegian National Railway Administration (Bane NOR). With a length of 20 km, the tunnel will be Scandinavia's longest railway tunnel when it is finalized at the end 2021.