Central Interceptor Project, Ghella and Abergeldie signed contract with Watercare
03-15-2019
Ghella, with its joint venture partner Abergeldie, officially signed today, 14th of March, a contract with Auckland Council's water utility body Watercare to deliver a tunnel that aims to reduce Auckland wastewater overflows.
The Central Interceptor will run for 13km between Western Springs and the Māngere Wastewater Treatment Plant. It will be located between 22 and 110m below the surface, connecting to the existing wastewater treatment system. Its 4.5m width will give it plenty of capacity to handle excess flows.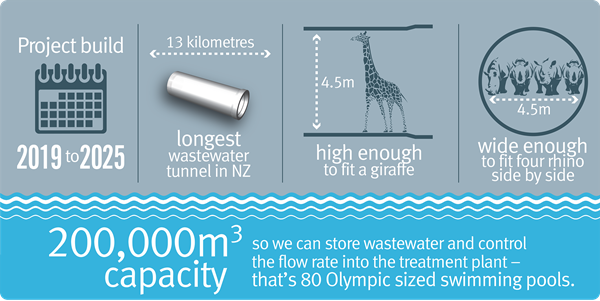 The tunnel is expected to reduce wastewater overflows in the central city by 80 per cent, improving water quality at some of the city's beaches.
The project will be Auckland's largest wastewater tunnel and the biggest wastewater project ever undertaken in New Zealand. Construction of the Central Interceptor is thus officially set to begin; it will start with site works in August, with the project expected to be completed by 2025.